Interactive Digital Events
What is our Interactive Digital Event offering?
Organizing digital events has never been so easy and accessible to Brussels' based companies.


We record and broadcast your events at DigitYser on the platform of your choice, just like a regular event, it requires a location, technology, speakers, hosts, content and program of the event.
What are the advantages of organizing a digital event?
New technologies have allowed for a new type of events that increase audience engagement, allows better measurement of impact and guarantees consistent communication.

We have upgraded and fine-tuned our livestream tools and offer, and we can now deliver your event over the major social media platforms.
Social Media & Communication support
From social media amplification to custom designed event website, your digital event can fully benefit from our event management experience and dedicated team.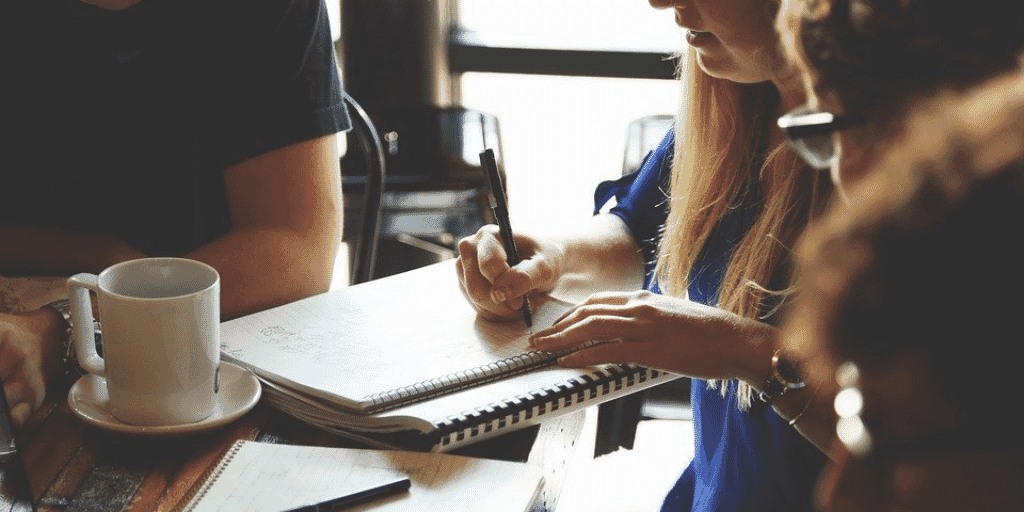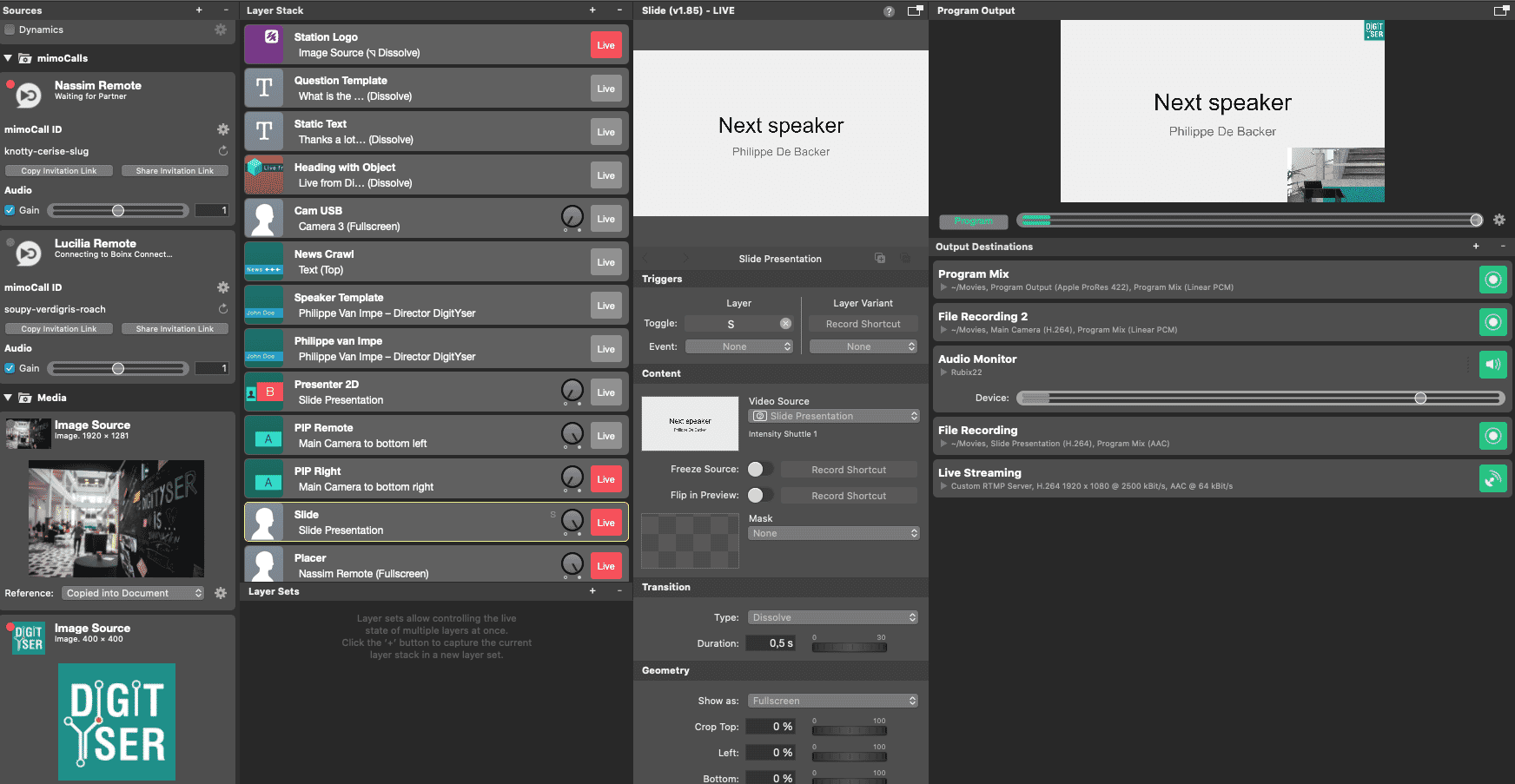 Setup & Broadcast services
We provide you the gear and all the technical services in order to make your event flawless.  We use a powerful live video editor that enables us to use and switch multiple camera sources, slide presentation, titles and graphical elements to brand your event.
Adapt your program & content
We can help you adapt your content to the digital event requirements in terms of branding, speaker visibility and the overall lower-third of our event.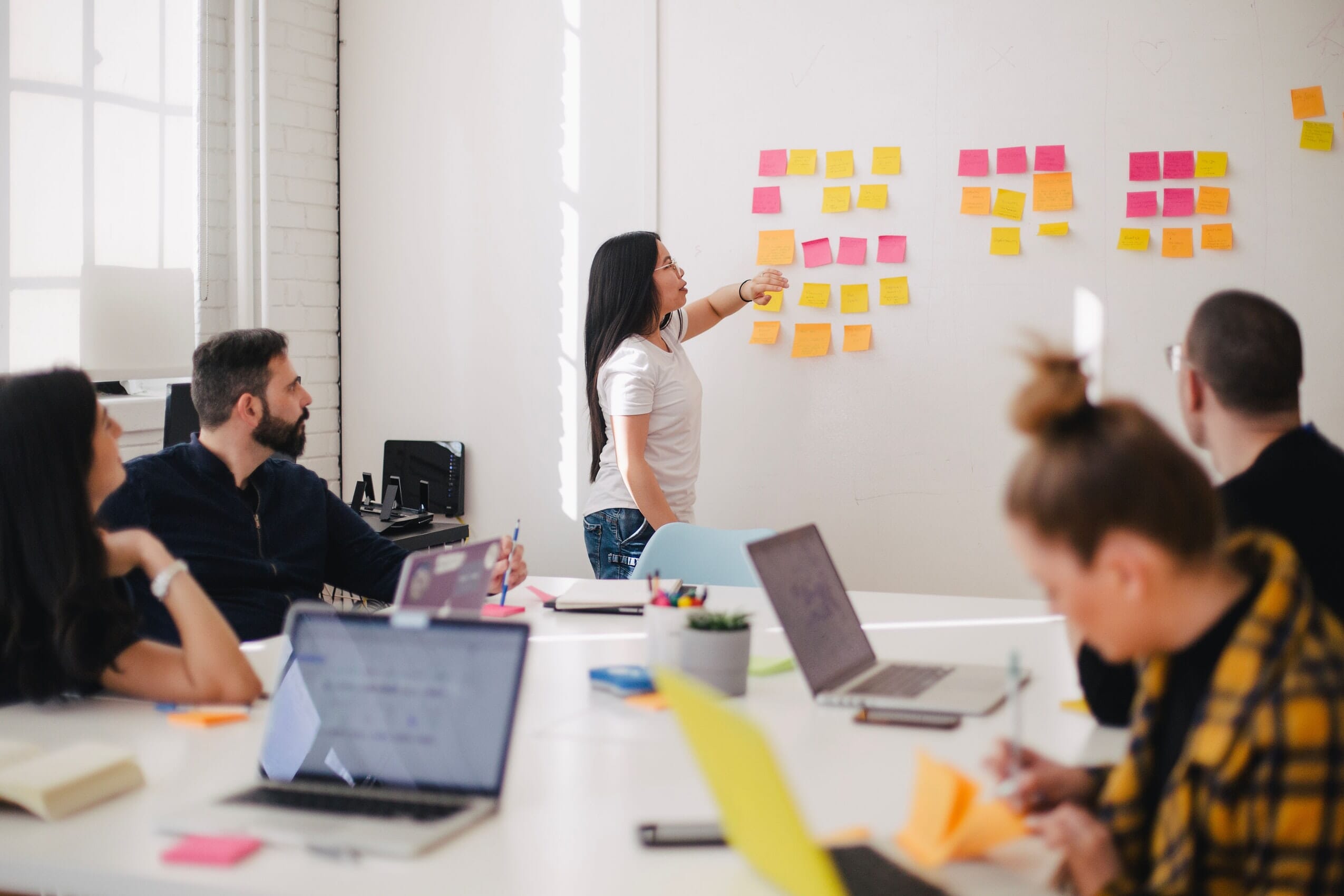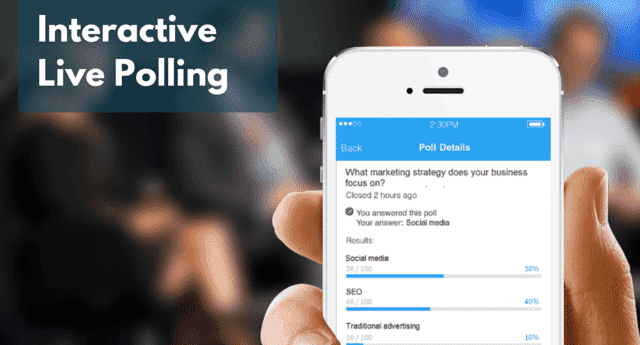 Interactive user experience
We provide the best tools to aggregate viewers comments, allow the participation of your audience in different ways, from quizzes to Q&A's and surveys, your online audience is an integral part of the success of your event.
Our team will be happy to provide additional services like transportation for your host/speakers or special catering needs.